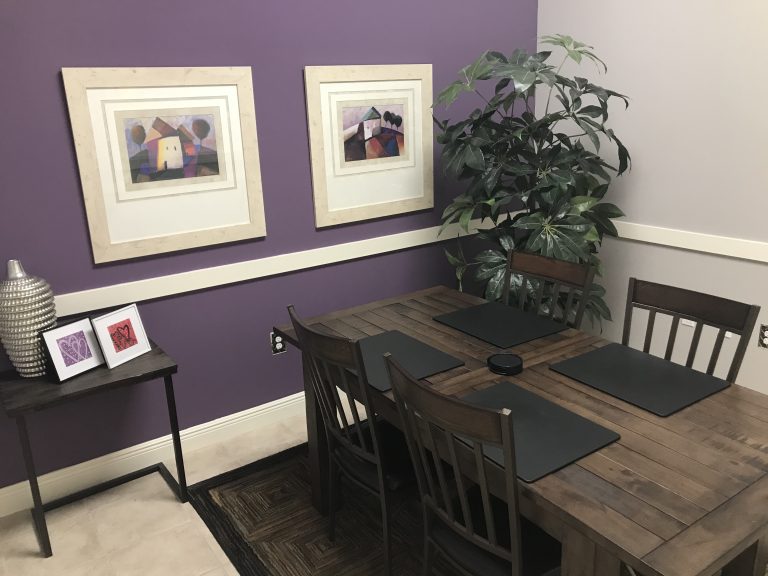 Hourly, Daily, or weekly rates
Our atmosphere is designed to make you feel welcome, relaxed and ready to accomplish your goals! We believe by adding a personal touch, our upscale space stands out and leaves a positive impression.
Creative Executive Space has two distinctly different styles of "Meeting Rooms" available on an hourly basis (2-hour block minimum) or for the day with each seating up to 5 people. Both are beautifully appointed and designed for functionality… Sound baffles were installed in the walls to ensure privacy. Internet is available with teleconferencing capabilities. Our "traditional" meeting space is complete with a hand-hewn walnut table and chairs. Our purely comfortable and casual space consists of a conversational arrangement of contemporary chairs.
Whatever your task at hand may be, we want YOU to be productive! We respect your privacy and encourage your success. Space availability and pricing upon request.